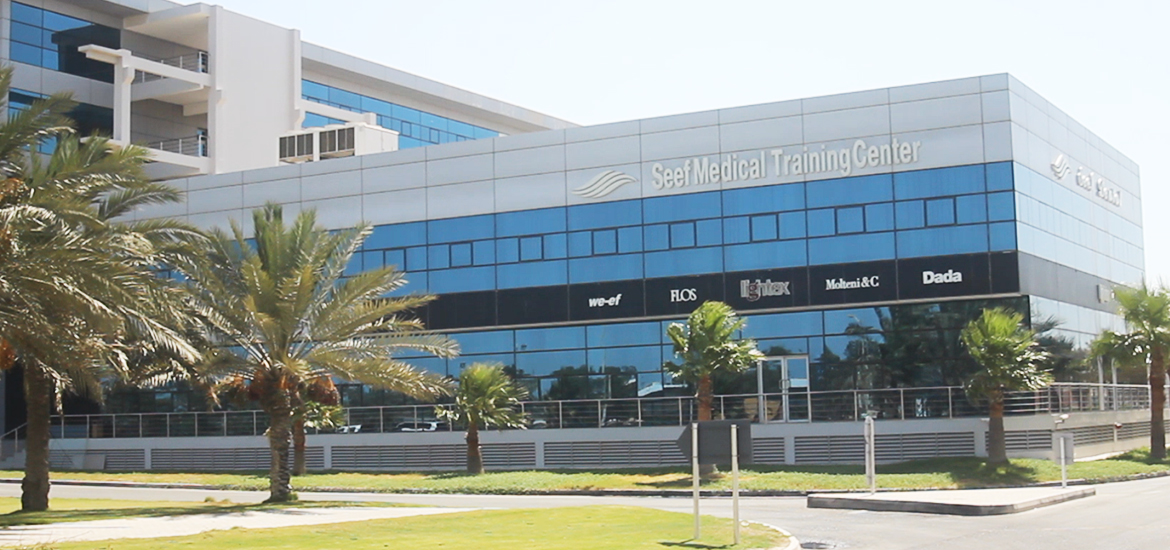 Who We Are
Located in the newly developed Amwaj Islands in the Kingdom of Bahrain, having first opened our doors in 2016. Seef Health Training Center (SHTC) is the first training institute in Bahrain to offer ALL health-related courses for continuous education. Our courses are offered at the highest level by internationally accredited professors, while our modern facility allows participants to actively engage in the joys of learning.
We at SHTC aim to offer an exceptional learning experience for medical professionals, and have an overall goal to lead the region in providing continuous education courses for medical learners.
Our space measures at nearly 650 m2 which allows us to offer state-of-the-art facilities, some of which include:
Our Lecture Hall which accommodates a maximum of 30 participants, equipped with projection aids, TVs, HD audio, video conferencing cameras and devices.
Our Training Workshop allows hands-on learning stations for each participant giving them the opportunity for interactive learning. Live HD video conferencing is showcased by the instructor on to a high-resolution flat screen. The instructor is also able to display live patient treatment, taking place in the operatory, through the bi-directional voice-video with multiple panoramic and macro cameras.